Location:
Yound Library Rose St. Atrium
Speaker(s) / Presenter(s):
Photographed by the Hermanos Mayo and curated by John Mraz
This exhibit documents the "Bracero Program", a 1942 agreement that allowed Mexican agricultural and railroad workers to come to the United States and take the place of Americans serving abroad in the armed forces during World War II. Approximately 300,000 Mexicans were actively welcomed and recruited to take part in what was described by the US press as the "productive rearguard army in the United States." An online guide to the exhibit can be found here. Click here for information about the Feb. 12 talk that inaugurates the exhibit.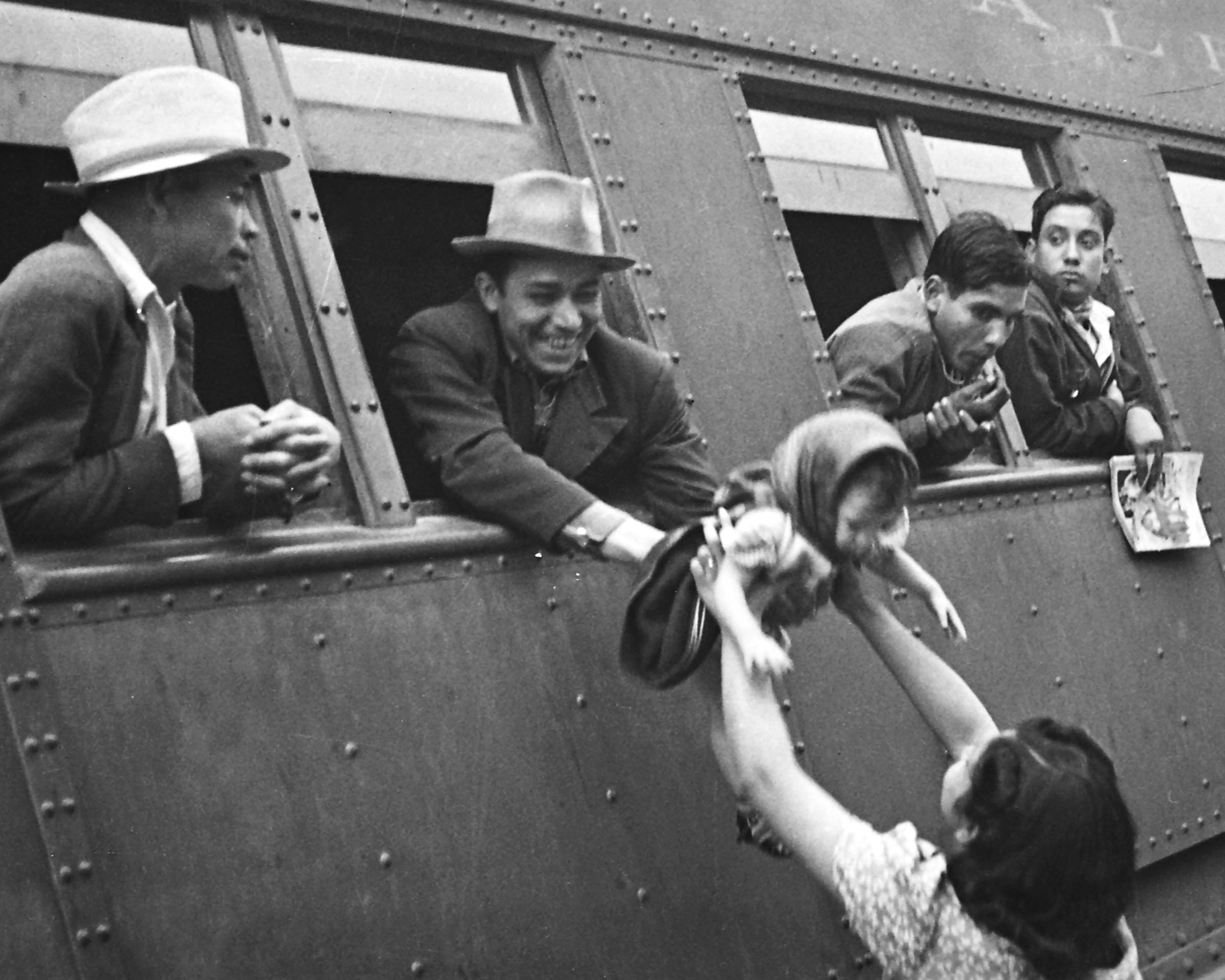 The Year of Migration (College of Arts and Sciences) and UK libraries have kindly provided funds to exhibit these photos. This is exhibit features photos from the Hermanos Mayo, curated by John Mraz. It is organized with the collaboration of the Archivo General de la Nación (AGN), the Museo Nacional de los Ferrocarriles Mexicanos, and the Centro Nacional para la Preservación del Patrimonio Cultural Ferrocarrilero (CNPPCF). Thanks to Megan Parker (LACLS TA), Adrian Ho (Young Library), and Karaline Wood (Young Library) for mounting this exhibit